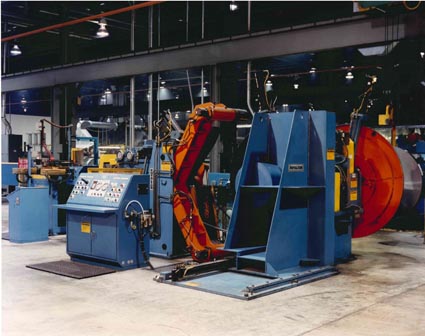 This system's key element is the Double Swivel Uncoiler which allows a coil to be loaded on one side as the coil is paying off on the opposite side.
The coil is prepared on the load side prior to rotating it into the pay-off position. The lead end is positioned for threading top or bottom pay-off and the O.D. bands are removed.
The coil is rotated into the line run position as soon as the previous coil is depleted and can be immediately threaded into the hold down peeler and flattener.
This system can easily be automated for faster and easier coil loading and threading into the mill.