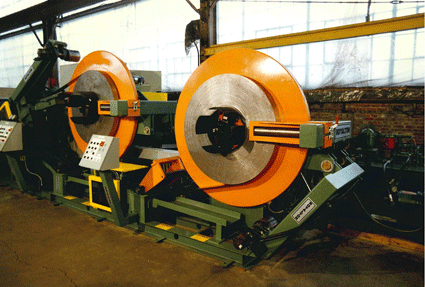 Tandem Systems consist of two Uncoilers, two Peeler Units, and two Flatteners.
This system in used for high speed mills where accumulation time is at a minimum.
Coils can be loaded, flattened and threaded up to the entry side of the coil end joiner while the previous coil is being processed.
Upon tail out the next coil is immediately threaded into the coil end joiner. Thread time is kept to a minimum.