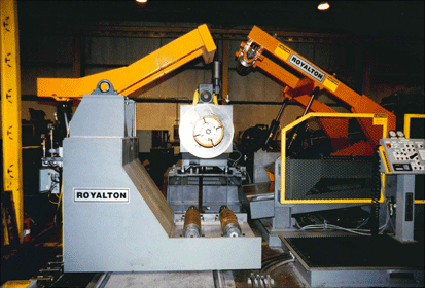 Single Uncoiler Systems are generally used on wide heavier gauge lines. Quick loading is accomplished with a coil car that provides off line coil preparation.
These coil cars are designed to provide burr orientation, positioning of the lead ends and band removal, prior to loading the coil on the uncoiler.
In some cases the coil loading car can remain in-line to assist in feeding material to the flattener when paying off the bottom of the coil.